TOMEI Ventilfedern für Nissan 200SX S14/S14A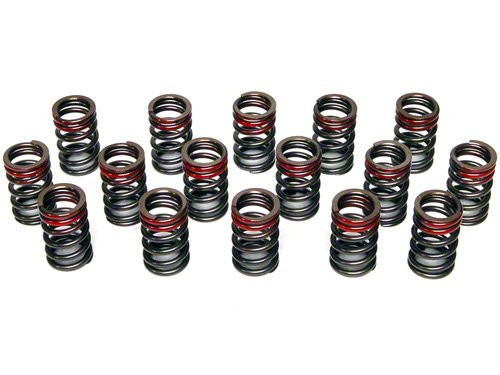 Produktbeschreibung

TOMEI Ventilfedern "Type A" Kit für Nissan 200SX S14/S14A SR20DET

· 12.50 mm lift
· Great for high revving (Rev Limit 7500)

This Tomei valve spring kit for SR20DET Engine utilizes a spring design to provide approximately 12.50 mm lift. These springs are required if you are using the Tomei Procams. The springs are made of chromoly silicone and nitrided to provide high performance for a high revving motor. Couple this valve spring kit with a Tomei Procam for ultimate performance. Great for high RPMs and is highly resistant to fatigue.

The TOMEI POWERED Valve Springs are of the highest standard available in Japan. The upgraded valve springs like these are an absolute must for the Procams fitment to accommodate the aggressive cam lifts. These springs are designed specifically for the right spring rate and compression height to allow adequate clearance and rebound to keep the lifters in constant contact at all times with the cam lobes.